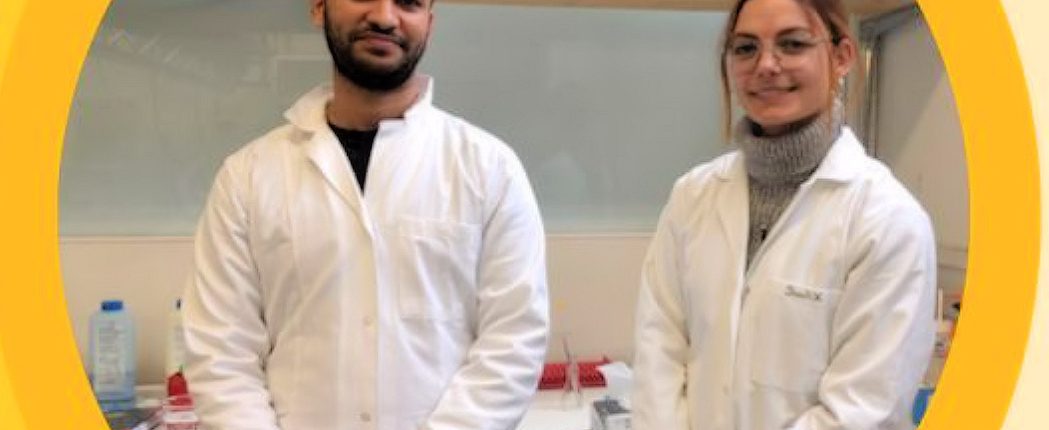 Secondment: Shanil Gandhi travels to Fribourg
Shanil Gandhi visited UniFr under the supervision of Prof Frank Scheffold in the Soft Matter & Photonics group.
He worked with Xhorxhina Shaulli (ESR-10) to optimize the immobilization of super-paramagnetic nanoparticles onto the substrate and perform the super-resolution microscopy technique dSTORM. This helps them to characterize the number of active sites of the nanoparticles, functionalized with labeled antibodies.