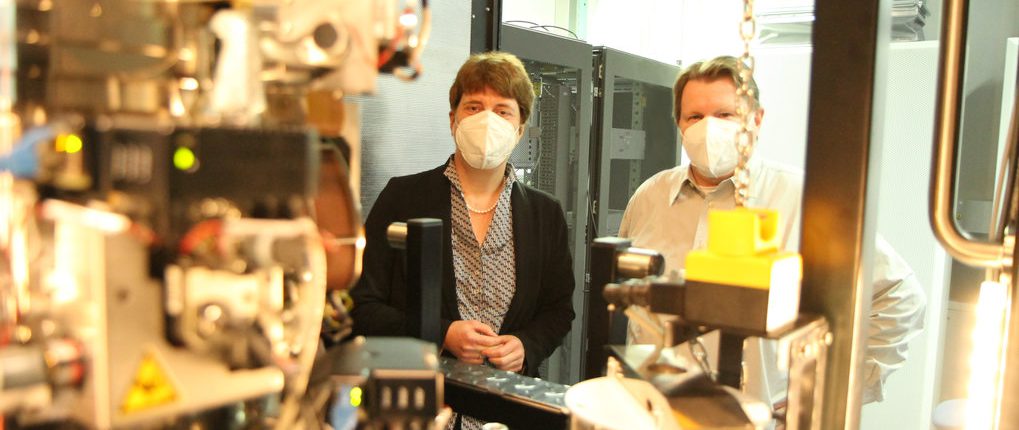 Unique imaging equipment installed at SuperCol partners
Two state-of-the-art instruments have recently been installed at two of SuperCol's host institutes:
The Max Planck Institute for Polymer Research welcomed a cryo-TEM with atomic resolution that also features an energy spectrometer, making it unique in the world. The spectrometer measures the energy of the electrons and thus allows conclusions to be drawn about the atoms present in the sample. This enables the researchers at the MPI-P to measure the chemical composition of the molecules under investigation with almost atomic resolution. This will be applied to study nanoparticles for medical applications, also in SuperCol.
The photo at the top features SuperCol partners Katharina Landfester and Ingo Lieberwirth at the new cryo-TEM at MPI-P. Image courtesy of MPI-P. Below is an image of the STED setup at TU/e.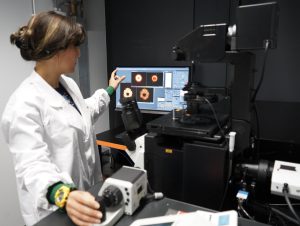 At TU/e a super-resolution optical microscope was installed that is based on the principle of stimulated emission depletion (STED). The microscope is installed with several laser wavelengths, which makes it possible to do 3D multi-color optical imaging at resolutions that are 10 to 20 times higher than in a regular optical microscope. This will enable researchers in SuperCol to image fluorescently labelled biomolecules on and inside nanoparticles that are used for biosensing and drug delivery applications.
We look forward to the first results on these exciting new instruments!