ESR 03 : Sarojini Mahajan
In June 2016, I completed my bachelor's in Physics from Miranda House, University of Delhi, India. Then, I moved to Germany for my master's degree in Experimental Physics from RWTH Aachen University. My master's thesis was based on imaging performance analysis of a laboratory scale soft x-ray (SXR) microscopy at Fraunhofer Institute of Laser Technology, Aachen. Afterwards, I got an opportunity to do an internship on Ultrafast THz- Scanning Tunneling Microscopy at the Fritz Haber Institute of the Max Planck Society, Berlin which ended in March 2020. All these scientific exposure boosted my curiosity about light-matter interactions to deeply understand our mother nature. This can be accomplished by experimental research work/ observations and microscopy is one such fields which allows us to see world beyond your imagination through light/ electrons. For this reason, I applied for this PhD position at TU/e in the SuperCol project. This consortium is a unique platform to enhance my scientific skills and get both industrial and academic exposure during my PhD.
Project topic: Correlative Super Resolution Microscopy to Unravel Particle-Induced Mislocalizations
The project aims to understand the mislocalization of emitter position at the particle interface using single molecule localization microscopy. Correlative microscopy using super resolution microscopy and AFM/ Electron microscope will be used to image the particle interface from two different perspectives and give an insight into particle-emitter coupling. The results will be compared to numerical models throughout the project in collaboration with DTU.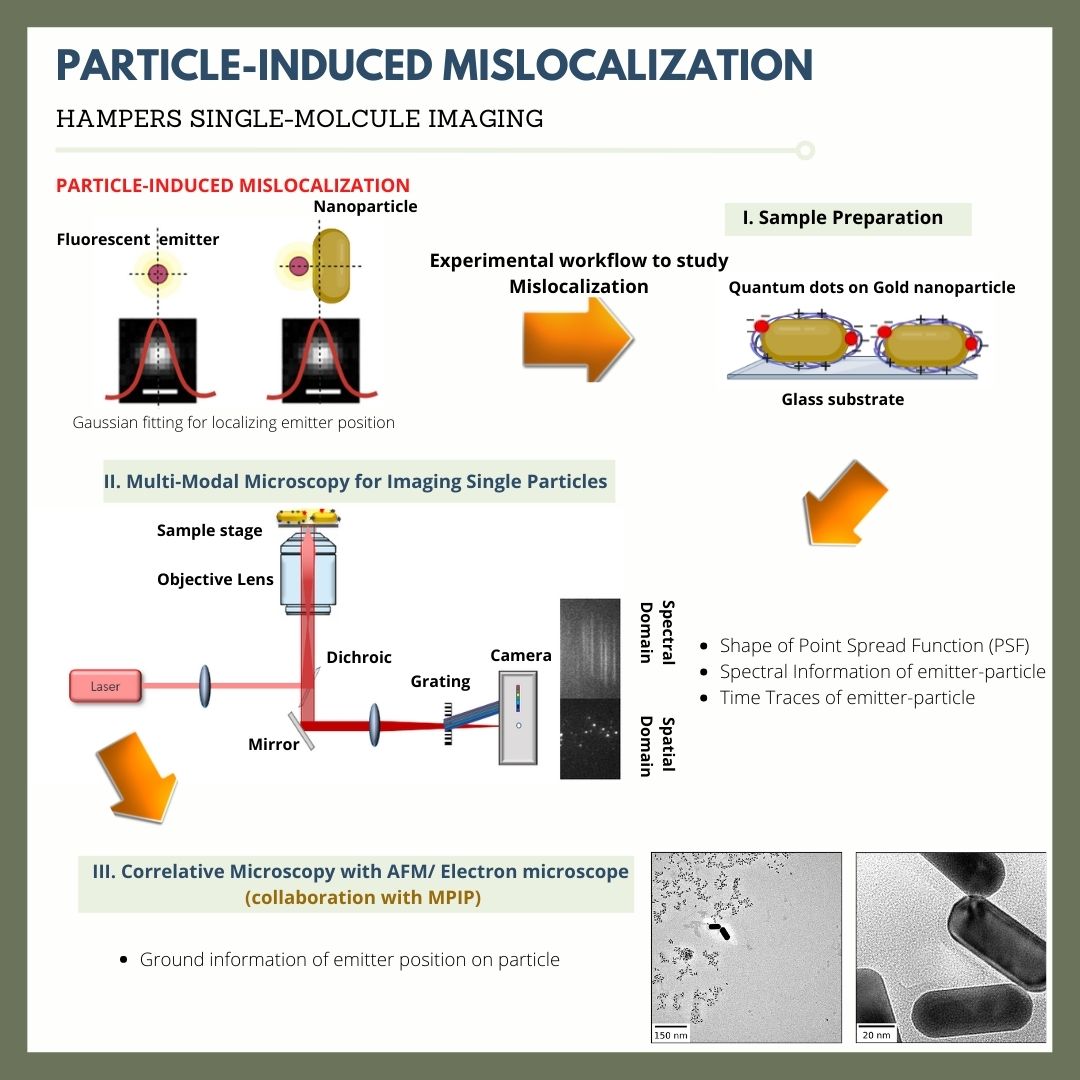 Home country:
India
SuperCol partner

Eindhoven University of Technology
Supervisor:

Dr. Peter Zijlstra
Starting date:

June, 2020
Secondments:
Delmic, 26-28 2022, 3 months (Planned)
MPIP, 45-47, 2023, 3 months (Planned)