ESR  11: Shanil Gandhi 
I am Shanil D. Gandhi. I come from India, where I started my educational career with a Bachelor ́s in nanotechnology. As a bachelor's student, I was very intrigued by integration Chemistry and life sciences. To learn more about it, I decided to pursue my master's degree at Technische Universität Dresden in Nanobiophysics. During my postgraduate studies, I grew fascinated with the integration of life sciences and chemistry and thus, decided to explore the area of pre-clinical drug screening during my thesis in Prof. Zhang's group at the B CUBE, Dresden. Here, I optimized a novel in-situ combinatorial synthesis technique that employs glass slide for synthesis of chemical library. This technique was tested for high-throughput bioassays like antibody screening and screening for a small-molecule TNF-alpha inhibitor.
During my time in Prof. Zhang's group, I developed my interest towards biomedicine and PoC diagnostics. As a member of the SuperCol consortium, I am looking forward to working on colloidal synthesis, application, and super-resolution microscopy for biosensing applications. My interest outside of science include running, sports and watching some TV-series online.
Project topic: Cluster-based immunoassays for the detection of dengue fever biomarkers in blood plasma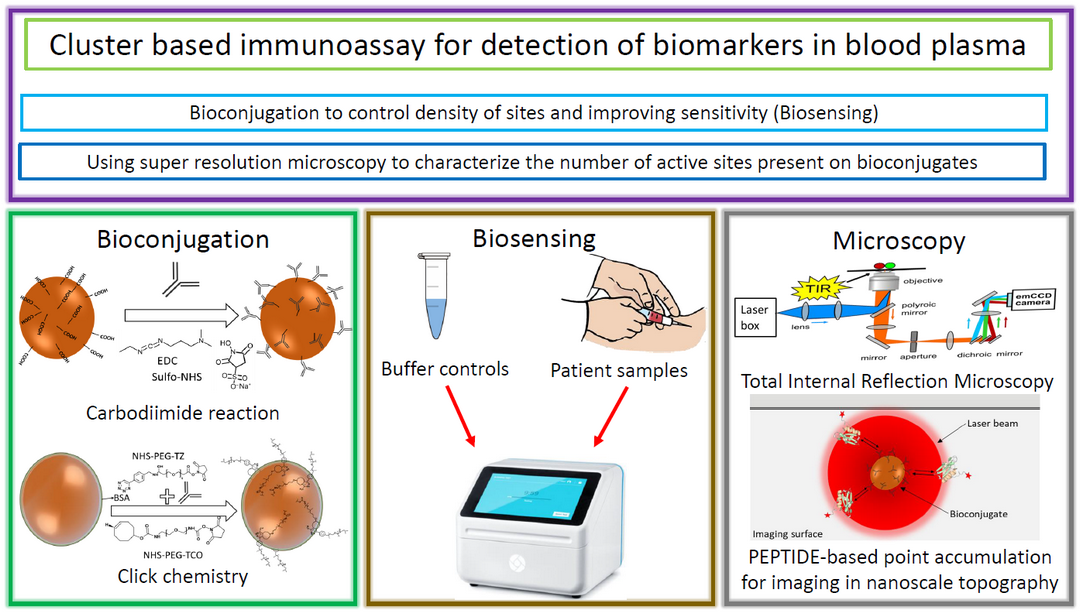 Home country:
India
SuperCol partner:
Blusense Diagnostics APS
Supervisor: 
Starting date:
Secondments:
University of Fribourg, Switzerland, Jan 2022 – Feb 2022 (2 Months)
Max Planck Institute for Polymer Research, Germany, Apr 2022 – May 2022 (2 Months)