ESR 09 : Bárbara Malheiros
I am a physicist and at my bachelor I had the great opportunity to spend an exchange year in the Netherlands, in the University of Groningen. During this exchange I was able to expand my knowledge and get in touch with the applied sciences world. In my master, I worked with biophysics applied to pharmaceutical sciences, studying a colloidal suspension of nanoparticle for drug delivery applications. When performing the biophysical characterization of this nanoparticles called cubosomes, I used techniques such as: X-rays scattering, electron microscopy and dynamic light scattering. In particular, I got the opportunity to learn in detail about TEM and cryo-EM during my master.
This interest for microscopy techniques brought me to the ITN network, where I will work with synthesis and characterization of particle based biosensors for medical applications, using super resolution techniques and different chemical surface DNA grafting of colloids.
Project topic: "Synthesis of particles with responsive DNA ligands for super-selective biosensing and optics applications"
I will synthesize and characterize DNA coated colloids in different sizes and shapes and study their assembly behavior. This project aims to characterize surface functionalization density and distribution,  subsequently, a fine tune of the ligands will be performed envisaging the future application in biosensing and optics.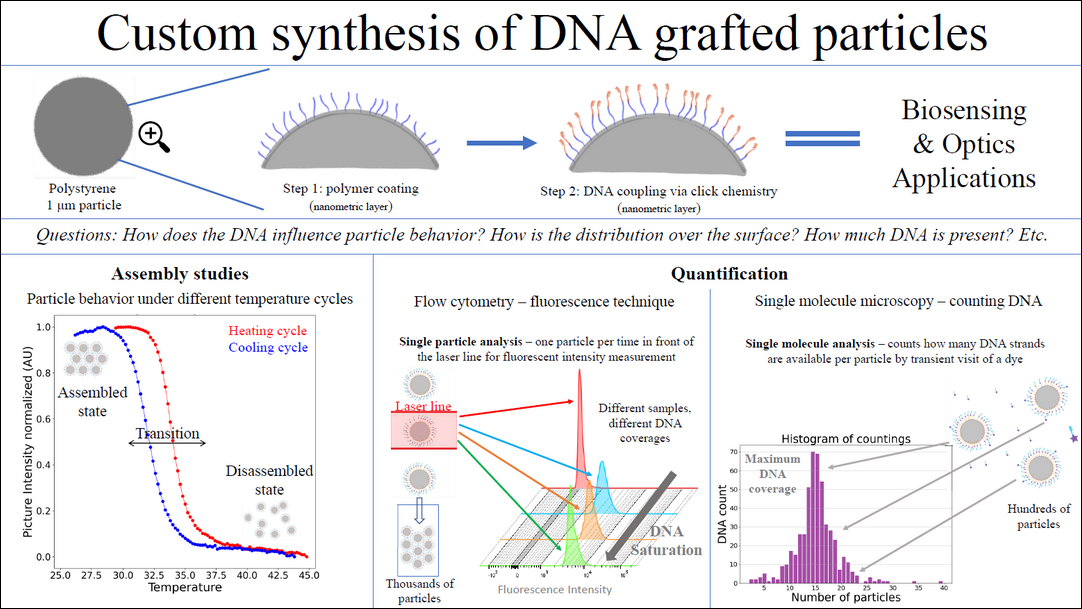 Home country
Brazil
SuperCol partner
Eindhoven University of Technology
Supervisor
Prof. Dr. Ilja Voets and Prof. Dr. Janne-Mieke Meijer
Starting date
October 2020
Meetings:
Soft Matter for Functional Materials #3: surface patterning and colloidal assembly, June 2021 (hybrid)
NWO Chains 2021, December 2021 (online)
Secondments:
DSM, 06-2022, 2 months
KUL , 06-2023, 3 months